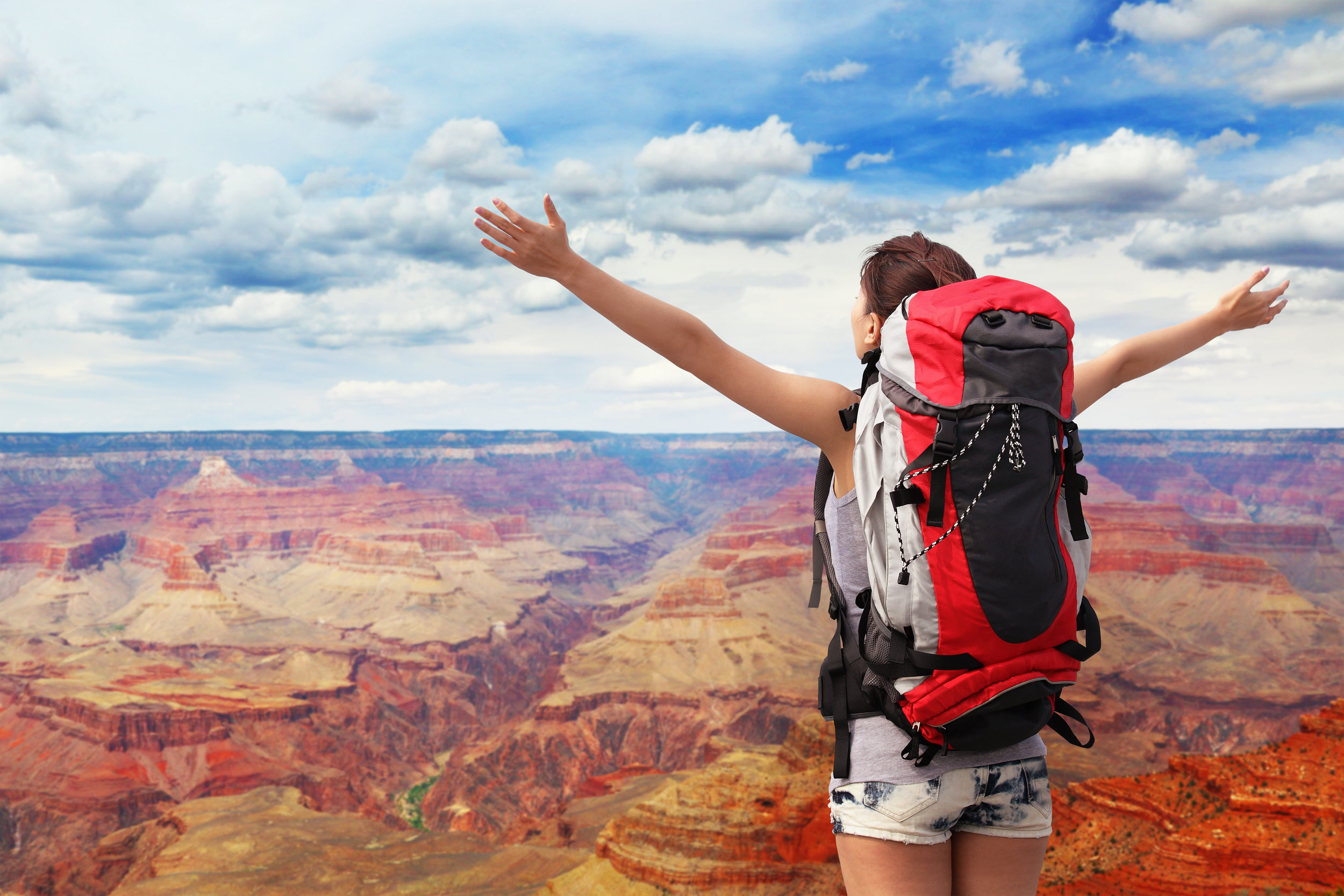 J1 Work and Travel USA
The J1 Summer Work and Travel program is an incredible cultural exchange initiative that provides university students the life-changing opportunity to immerse themselves in American culture, create impactful relationships that strengthen global relations, travel across the diverse landscape of the United States, and gain valuable work experience in seasonal positions in cities across the US.
"This summer work and travel program gave me the best experience of my life. It made me an independent individual and molded me to become a better person."
- Czar Montanez, Phillippines, SWT Hilton Head Island
"It's been a great pleasure for me to join the summer work and travel program. It helped me understand America culture and made a lot of friends from different countries. Six flag is also like a big family, being a member of it made me enjoy my work everyday."
- Nick Rao, China, SWT Valencia
+ Programs At a Glance
The SWT program includes
a paid summer job for up to 4 months secured prior to arrival.
DS-2019 paperwork processing required for the J-1 Visa. WWCE is a designated J1 Visa Sponsor by the U.S. State Department for the Work & Travel program.
up to 30 days allowed for travel at the end of the program.
housing assistance (Host Company provided housing or WWCE Provided Housing)
participant pre-arrival and post-arrival information to prepare for the program.
a 24/7 emergency assistance telephone number: 1.888.WWCE.USA
health/travel insurance.
access to tax refund services that will assist you in filing your taxes and help you in claiming any portion of the taxes paid in the U.S. that are due back to you.
a WWCE SWT coordinator to assist you throughout the entire program.
The WWCE SWT program does not include
accommodation expenses.
meals.
international airfare.
transportation in the U.S.A.
personal spending funds.
US Embassy Fees.
SEVIS Fees.
+ Elegibility
To be eligible for the SWT program, you must
be registered as a full-time student at an accredited university or other state recognized institution of post-secondary education. The degree/diploma course on which you are registered must be at least 2 years in duration. You must have completed at least one semester of study. Students on post-graduate courses which are less than two years can also be accepted (e.g. masters courses). "Gap year" students or high school graduates are not eligible.
be able to function in an English-speaking work environment. Before participating in the J1 Summer Work & Travel Program, you will be screened for an intermediate/advanced level of English.
undergo an interview conducted by a WWCE staff member and/or a partner organization either in person, Skype/ web or by telephone.
have a pre-arranged job and a minimum of $1,000 (US dollars) available in order to support yourself upon arrival in the USA.
be able to prove that you will return home at the end of the program by showing ties to your home country.
+ FREQUENTLY ASKED QUESTIONS
What is the definition of a student?
For the purpose of participation in the Summer Work/Travel program, "student" is defined as a bona fide post-secondary student currently enrolled in and actively pursuing a degree or a full-time course of study at an accredited educational institution or as that status is defined in their local educational system.
How long does the Summer Work and Travel program last?
The program dates entered on the Form DS-2019 sets the particular program duration, but no program can exceed four months. Participants may not work at any other time except during the period indicated on the Form DS-2019. Program extensions are not permitted.
When may a student participate in a Summer Work and Travel program?
Foreign nationals who are a full-time college or university student in their home country may participate in the Summer Work/Travel program only during their summer vacation. It is inappropriate for students to participate in this program outside the summer break provided in their host/home country's normal academic calendar.
What jobs parameters are there for the SWT program?
Participants may not be placed
In positions that could bring notoriety or disrepute to the Exchange Visitor Program;
In sales positions that require participants to purchase inventory that they must sell in order to support themselves;
In domestic help positions in private homes (e.g., child care, elder care, gardener, chauffeur);
As pedicab or rolling chair drivers or operators;
As operators or drivers of vehicles or vessels for which drivers' licenses are required regardless of whether they carry passengers or not;
In positions related to clinical care that involves patient contact;
In any position in the adult entertainment industry (including, but not limited to jobs with escort services, adult book/video stores, and strip clubs);
In positions requiring work hours that fall predominantly between 10:00 pm and 6:00 am;
In positions declared hazardous to youth by the Secretary of Labor at Subpart E of 29 CFR part 570;
In positions that require sustained physical contact with other people and/or adherence to the Centers for Disease Control and Prevention's Universal Blood and Body Fluid Precautions guidelines (e.g., body piercing, tattooing, massage, manicure);
In positions that are substantially commission-based and thus do not guarantee that participants will be paid minimum wage in accordance with federal and state standards;
In positions involved in gaming and gambling that include direct participation in wagering and/or betting;
In positions in chemical pest control, warehousing, catalogue/online order distribution centers;
In positions with traveling fairs or itinerant concessionaires;
In jobs that do not allow participants to work alongside U.S. citizens and interact regularly with U.S. citizens and to experience U.S. culture during the workday portion of their Summer Work Travel programs;
With employers that fill non-seasonal or non-temporary job openings with exchange visitors with staggered vacation schedules;
In positions that require licensing;
In positions for which there is another specific J visa category (e.g., Camp Counselor, Trainee, Intern);
In positions with staffing agencies, unless the placements meet the following three criteria: Participants must be employees of and paid by the staffing agencies Staffing agencies must provide full-time, primary, on-site supervision of the participants Staffing agencies must effectively control the work sites, e.g., have hands-on management responsibility for the participants
Can a participant change his/her place of employment during participation in an exchange visitor program?
A participant's pre-arranged employment conditions will not permit a change of employment. If a participant changes employment without authorization of the sponsor, the exchange visitor program will be terminated. A participant whose program is terminated must leave the U.S. immediately. Failure to comply can create legal difficulties for the participant that will affect his or her further ability to travel, study, or work in the United States at any time in the future.
Can a participant work at more than one job while participating in the Summer/Work Travel program?
A second placement may be possible, however the participant must have the employer fill out the WWCE placement offer, as well as submit all the necessary vetting documents and send it to our office for approval BEFORE the participant begins working. Only after written approval of the placement by WWCE can a participant work in a second placement. Due to the flexible nature of the first placement schedule, the participant may find it difficult to find a second placement. Participants can find a second placement on their own provided the work schedule of the second placement doesn't conflict in any way with the placement provided through the program. The first commitment is the placement provided through the program, and the participant's J-1 status and DS 2019 are tied directly to the program placement.
Who does a participant contact if he/she has questions, concerns, or needs information concerning his/her exchange visitor program?
WWCE coordinators are always available (and happy!) to help. If a participant has questions about his/her participation in the Summer Work/Travel program, contact WWCE during posted business hours via e-mail or phone. If it's an emergency, WWCE may be reached at the emergency line at 1.888.992.3872.
May a participant work beyond the program end date if he/she enter the United States after the start date printed on the Form DS-2019?
Should a participant enter the United States after the start date stated on their Form DS-2019, the sponsor may adjust the program begin and end dates prior to validation of a participant's record in SEVIS. NOTE: Keep in mind that this period must not extend beyond the student's summer vacation, and the first day of the following term at the college or university at which the student is enrolled for courses.
What is the 30-day Grace Period?
The Department of Homeland Security (DHS) provides all J-1 program participants a 30-day travel status period following the completion of their program. This period is NOT included in the program dates entered on the Form DS-2019. The grace period allows participants to travel domestically and/or to prepare for and depart from the United States. It is not to be used for any other purpose. Program participants who travel beyond the boundaries of the United States during the grace period may not be permitted by DHS to re-enter the United States as they are no longer in valid J-1 status during this time. Employment is prohibited during this grace period.
+ HOW CAN I JOIN THE PROGRAM?
We're so excited that you're interested! If you would like to join the program, please CLICK HERE to fill out an interest form. If you are from a country that we have a partnership with an in-country agency, we will forward your request onto them. If you are not, a WWCE coordinator will reach out to you.
+ SEVIS VALIDATION
YAY – you've arrived in the USA! Please CLICK HERE to activate your SEVIS within three days of your arrival.